Pike ChocoFest 2013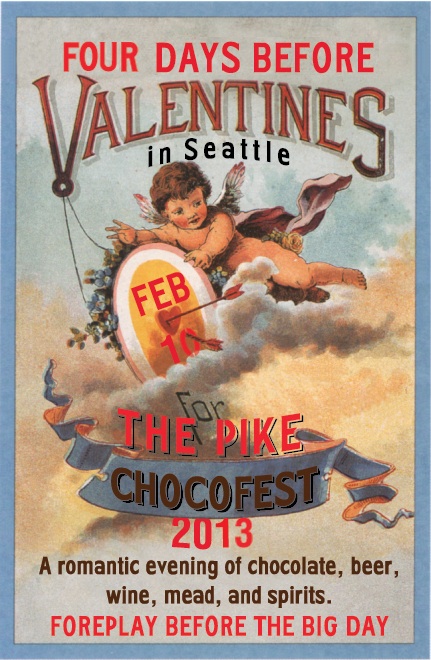 Pane e Olio has been invited to the 5th annual Pike Chocofest! The festival highlights some of Washington's best artisan producers of all things delicious. From Fran's Chocolates to Fremont Brewery to Pane e Olio, guests (with a $45 ticket) will indulge themselves on a bit of everything from 5-8 this Sunday evening.
I will be serving two of my focaccia:
Focaccia Basilico- Basil cilantro pesto with walnuts, topped with Beecher's Parmesan
Focaccia Dolce- Cardamom nutmeg spiced dough, topped with an orange lemon marmalade and dark chocolate shavings
I can't wait!